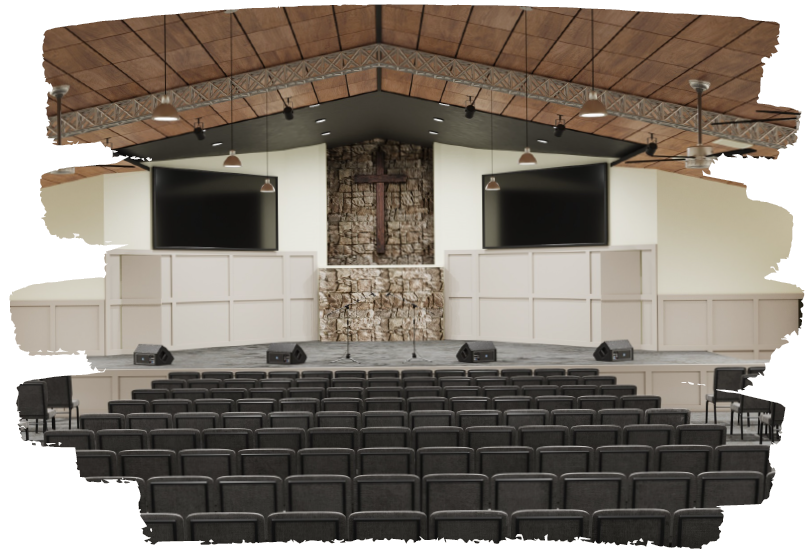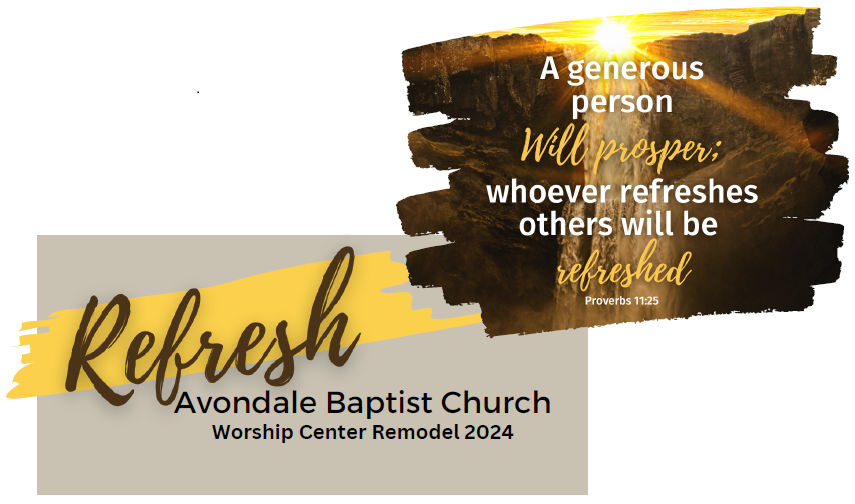 Avondale Baptist Church Worship Center is refreshing its look.  The work will begin when adecuate funds have been received.  The estimated cost is $490,000.  It is anticipated that this will be sometime in 2024.
We will repair aging infrastructure and structural damage that has accumulated over the years, replace stained and worn carpeting and pews, add state-of-the-art lighting, audio and video capabilities, and modernize the overall design of the sanctuary and hallways.  This will enhance the worship experience and add versatility for use of the sanctuary space. This will attract people to worship and glorify God!
We ask for your prayer for our church and for this process.  Pray about how much God will want you to give to this project in addition to your normal tithe. God will provide if we all listen to Him and gives what He leads us to give.
Legal Note:  Funds received for Refresh will be used for the remodeling project.  Any funds left over or not used will go into our building funds for future projects.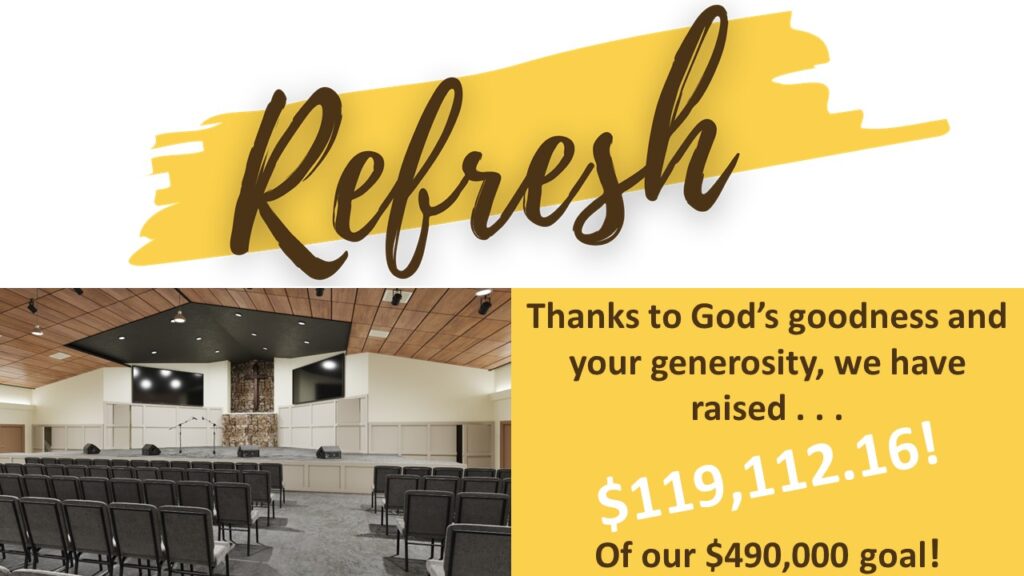 The work includes a new stage, improved lighting, steps with handrails, and a wheelchair access lift. The baptistry will be expanded to improve viewing. New carpet will be installed in the sanctuary and hallways. Walls will be repaired and repainted. Sound abatement tile will cover the ceiling, and new lighting and fans will be added.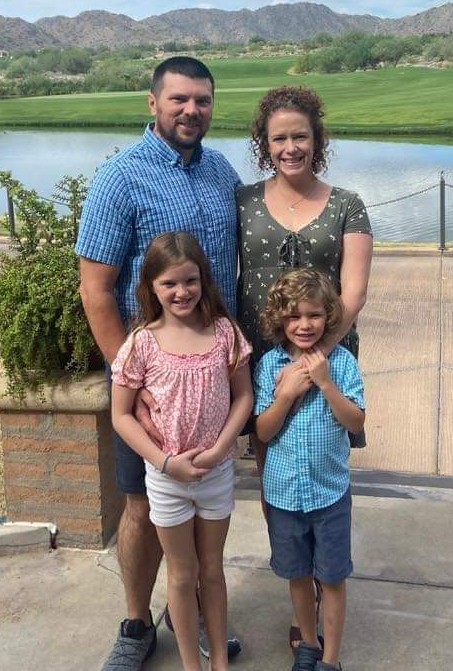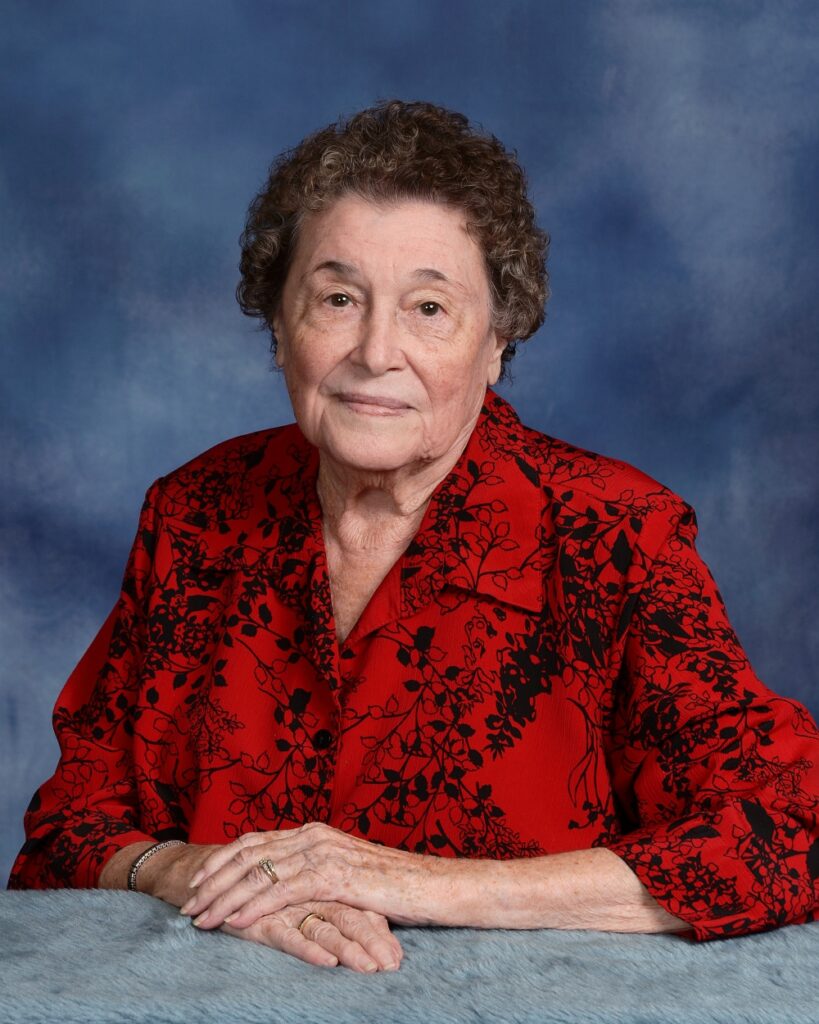 "I've attended Avondale Baptist Church for nearly 30 years. Kendra and I have grown our family here and continue to grow in our relationship with Christ. We love the family-like atmosphere and being able to serve within the church. We hope our family remains members for many generations to come."  
Jon, Kendra, McKenzie, and Blake Bearup
"I first attended ABC when we met in a tent on the corner of Western and Central avenues. I was baptized (we used a baptistry in Buckeye since we didn't have one) in 1946, and I married Jerry Backer in 1952 in our new church building on Central. We moved away but returned in 1970, and I have been active here ever since. ABC has been a central part of my family's life for our whole lives, and I pray it will continue well into the future!"
Bessie Mae Backer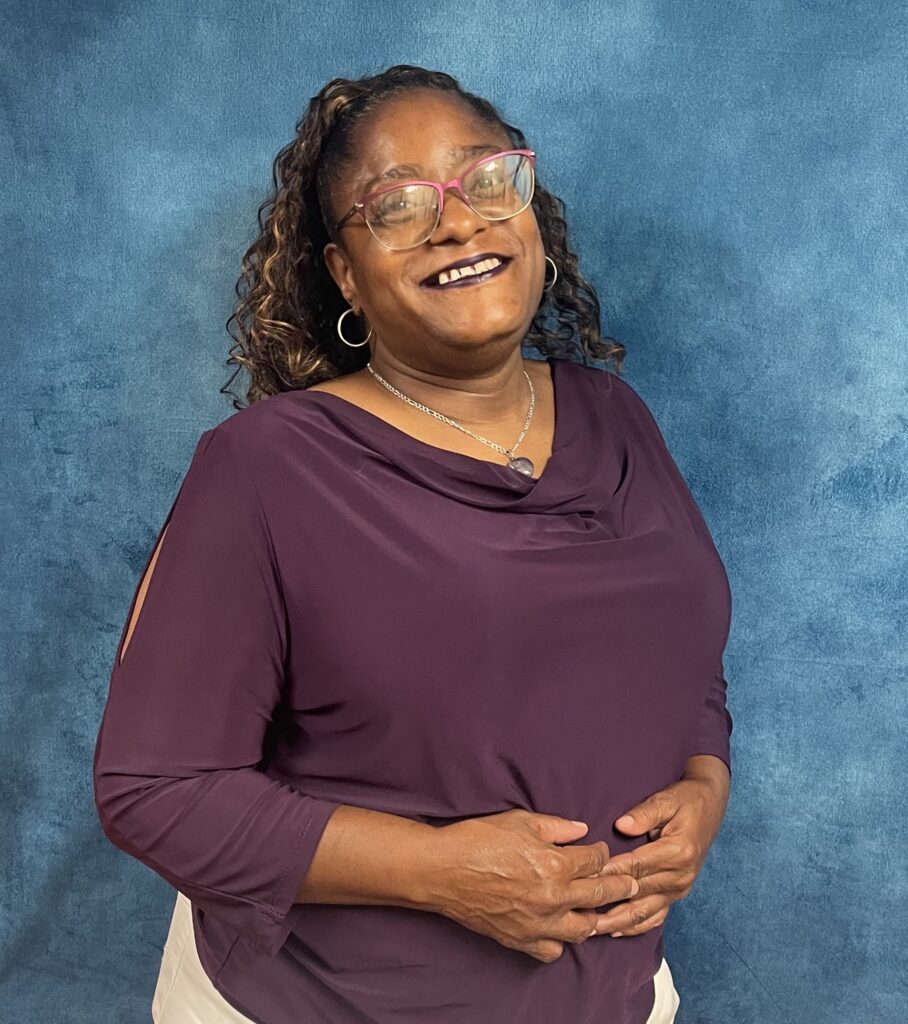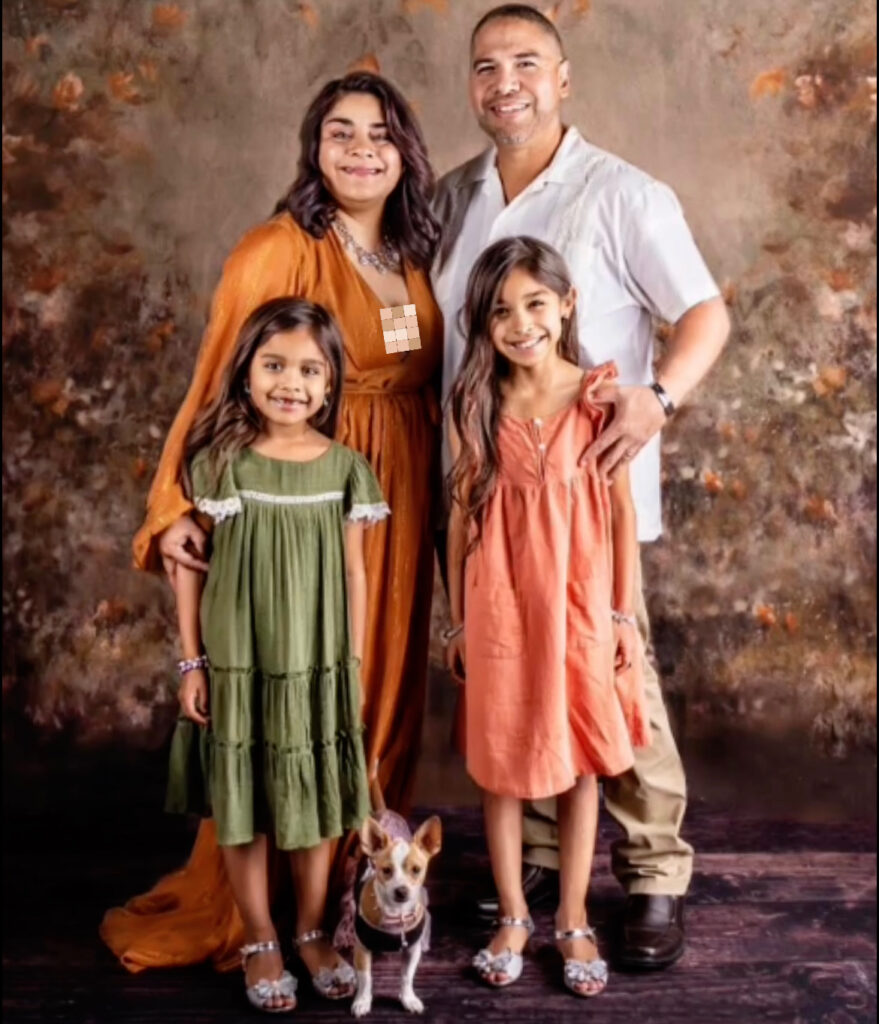 "Avondale Baptist Church has given new meaning to family. I have never felt such acceptance and support. This church has helped me through some very troubling mental, emotional and physically painful times. When I thought I was alone, this church picked me up and showed me and my family great love. They taught me prayer and faith in God are powerful. This church has taught me that you do not have to be blood related to be a family. I am forever grateful to ABC." Evelyn Long
"Our family came to Avondale Baptist Church when COVID restrictions had closed many churches. We began online, then visited the church with our whole family. We saw what was being preached was being put into action. It was important that our girls not only hear the word of God but see it being lived out in love. Most importantly, they get to serve the community alongside the church. We love that we can grow in Christ at our own pace." Jessie, Gabriela, Olivia and Sophia Barrera

We thank God for His faithfulness and for the generosity of members and friends of Avondale Baptist Church.  Your gifts will enable us to move forward with this Refresh soon.
You can mail checks to us or use our online giving page to give directly.  Be sure to designate your gifts toward Refresh Remodeling!